Many Happy Returns, Southbrook!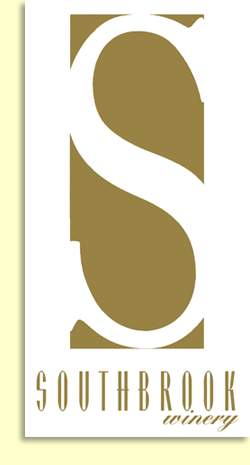 Ten years ago, this consistent and charming Ontario winery made its first reserve wine. The original label, Trillium, was already taken, so the reserve range was dubbed Triomphe, from the Latin "A song of praise to Bacchus" and the quality continues triumphal.
Southbrook aims high: owner Bill Redelmeier's platonic ideal is Burgundy, spiritual home of Chardonnay and Pinot Noir, and his immaculate wines leave little to be desired. His Cabernet-Merlot, rich in Cab Franc, is one of Ontario's freshest and most elegant Bordeaux-style reds, and the fruit wines – Blueberry, Framboise, Cassis, Blackberry and Framboise d'Or – are internationally respected.
The barrel-fermented and aged Triomphe reserve wines are made only when vintage quality is outstanding, and Triomphus is the best barrel or two, selected from 100 barrels.
In a tough test, a taste-off with white Burgundies costing up to $185, Triomphe Chardonnay and Triomphus Chardonnay, $19.95 and $49.95, recently dusted the top-drawer competition. Honest!
Aided by seductive toasty oak, citrus, pear, butterscotch, spice and vanilla notes, they were my own top scorers as well as crowd favorites.
Triomphe 2000, from Reif, Watson and Lailey grapes from Niagara (Southbrook doesn't own any vineyards) and aged 15 months in 50%-70% new French oak (91), bested Girardin Meursault Les Narvaux (88) and Chartron & Trebuchet Puligny Montrachet (87), both $60 and also 2000s.
Triomphus '02, aged in 100% new barriques and just released (92), outshone Corton Chandon de Briailles '99, $185, possibly cork-affected and admittedly not showing its best (86), and a very elegant Chassagne Montrachet Jean Pillot Caillerets '00, $130 (89).
Shouldn't be a total shock, though: Southbrook has won many prestigious awards, including Best Canadian Chardonnay at the International Wine Challenge in London, and Wine of the Year at the Ontario Wine Awards.
The property, between Richmond Hill and Maple, was originally Don Head Farm, going back to the 1860s, purchased by Bill's grandfather in 1941, morphing through dairy farm, roadside market and pick your own farm.
Bill and wife, Marilyn, have evolved the biz to 20,000-case winery and event location with 125,000 visitors a year. Only 15 miles N of T.O., it's a great destination/escape on Major Mac west of Bathurst. Look for the silo with the pumpkin top!
For info on the new Triomphus Club, which offers library and barrel tastings, dinners, etc., and the Triomphe Wine Club, 905/832-2548, www.southbrook.com.
Ask about their new Triomphus Icewine, showing an intriguing note of ginger and white pepper, honeyed and delicious, with a whiff of pear, vanilla and fruit cocktail (92) only 225 litres made, fermented in a new Canadian oak barrel as an experiment. $79.95 of pure hedonism.


South Africa's Quality Maven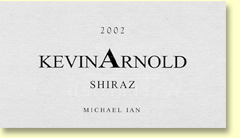 Kevin Arnold has one wine-making foot planted in the Old World and one firmly in the New.
His vision, his passion, for The Great South African Red is Shiraz alias Syrah, and his Grail is the elegant style of the Rhone Valley, not the fruit bombs of Australia.
Winemaker at the dazzling Stellenbosch property of Waterford Estate in the Western Cape, Kevin brings to the task 20 years of experience, first at Delheim then at Rust en Vrede, whose wines he was the first to export to Canada.
"Shiraz is a terroir grape in the purest sense: it can be manipulated but it still remains distinctive, even more so than Cabernet, and its flavor spectrum suits South Africa.
"Massive, fruit-driven Shiraz has become the signature red of Australia but the icon for me is the cleaner, more refined Rhone style because I personally prefer elegant, food-friendly wines, and they suit our own region.
[The Cape is more Mediterranean/oceanic and less Continental than many people imagine: the icy Benguela Current from the Antarctic cools the westerly winds that caress the vines and it's cooler than Australia's best Shiraz-growing regions.]
"We have good winemakers in South Africa and our own special "tip of Africa" terroir, so we should do our own thing, without making extreme wines."
Kevin is far from alone in producing South African Shiraz: it's also grown, in many styles, by Indaba, Bellingham, Fleur du Cap, Zonnebloem, Fairview, Graham Beck, Delheim, and Jack & Knox The Outsider, all sold in Ontario, from the $10.95 Indaba to Waterford's Kevin Arnold Shiraz '02 – Michael Ian at $37.95 (v) 595520. Michael Ian is the son of Jeremy and Leigh Ord, Kevin's partners, and each vintage is dedicated to one of the Ords' and Arnolds' children.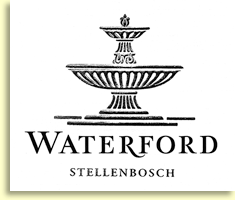 The standout Shiraz is the Waterford (92), a beautifully poised fugue of smoky black/red berry aromas with a core of mocha, cola and roast meat notes, with the closest in style/quality Delheim '02 at $18.95 (v), more Baco Noir-ish and gamey with sour cherry and wild berry fruitiness (88). The Waterford has 10% of Mourvedre, another classic Rhone varietal.
The Beck is good value in a restrained plum-elderberry mode with good depth and a nice touch of oak and vanilla (87), $17.95, and The Outsider, $34 (v), is well evolved, sensuous and silky for immediate enjoyment (87).
The Bellingham and Fairview, $13.15 and $15.95, offer, respectively, fleshy raspberry, bramble notes, and cassis, mocha, tobacco flavors, and both score (86), while the Indaba, Fleur and Zonnebloem are shorter, simpler and pleasantly quaffable. As a group, they show great promise for what this grape can achieve at the tip of Africa.
Arnold's quick Shiraz vintage guide: '01: great; '02: average; '03: phenomenal; '04: dark horse; '05: tiny berries, superb.
Food matches for Shiraz: grilled portobello mushrooms and sausages; game or red meat dishes; lamb chops; pasta with meat sauce.
Kevin's not a great devotee of South Africa's sacred cow/workhorse red grape, Pinotage: "Maybe you could blend Pinotage successfully with Barbera or Sangiovese. But, for me, in our region, it's Shiraz for the finest red, Chenin Blanc (from the Loire Valley) for the best white."
Chenin, alias Steen and used for bulk whites, is being rediscovered, according to Arnold: "We have 40-year-old bush vines and some of the new generation of winemakers are treating it with respect and reviving it as a fine wine variety." That means using good oak and sophisticated wine making with results like Waterford's mineral-rich, peachy, guava, pineapple and melon, fresh, crisp and unwooded Pecan Stream Chenin Blanc '04 (90) $15 via Diamond Estates, 416/488-4922.


Bin There, Done That!

Nobody does Australian Shiraz better than the Aussies, of course, and Wyndham Estates is where it all started.
Australia's oldest winery, circa 1830, Wyndham is the country's original Shiraz producer: English immigrant to New South Wales George Wyndham was the first to plant Shiraz on the warm, humid banks of the Hunter River, in 1828, and so "started Australia's 170-year love affair with Shiraz," as the company likes to say.
This powerhouse produces a wide range and 1.2-million-cases of very drinkable, mouth-filling wines with well-managed tannins, perfectly ripe fruit, vanilla and oak, mostly for export.
Excellent value, especially in Ontario, where they go for about $2.50 less than in other provinces, they're vinified at seven locations, from Wyndham's own 2,000 hectares of grapes and from 650 growers, some who go back 100 years with the firm. Wyndham custom-crushes for small wineries, too.
The firm still uses "Bin" designations on its labels, with the numbers designating the grape varieties: Bin 222 (pronounced "triple 2") is Chardonnay, 555 is Shiraz, 999 Merlot, and so on. The original bins, of course, are long gone, but now you know the code!
French and American barrels are used and the American oak is imported uncut to be air dried for 3-5 years on site and coopered in Australia. "No chance of sappy green wood!" says Wyndham's Brett McKinnon (and yes, he's been teased about the name, short for the dreaded wine cellar taint Brettanomyces...).
"About 20-30 of our original growers have gone on to make their own wines now, usually in very small quantities. No surprise, though, in Australia, our industry has gone from 400 wineries to nearly 2,000 in just 20 years!"
Wyndham has several General List wines available: the nicely ageable Bin 555 Shiraz, $15.45, smoky, spicy and deliciously ripe with hints of leather, licorice and Vick's Vapo-Rub (88); the Bin 444 Cabernet Sauvignon, $15.45, tongue coating, with chocolate, mocha, lead pencil and eucalyptus (88); Bin 999 Merlot, $14.95, plummy, spicy, sweetly ripe and quaffable now, with a savory oak background (87); Bin 777 Semillon Chardonnay, $10.95, lush and tropical, like a good white Bordeaux from a warm year, with a whiff of lemon grass and citrus (87) ; and Bin 222 Chardonnay, $11.95, creamy, yeasty and robust with a salty lime peel and melon-white peach core (88). A Bin 888 Cab Merlot is arriving now at $14.45, seductive with cedar, plum, black cherry and cassis notes, good balance and subtle toasty oak (89).
In Vintages, you'll find Show Reserve Chardonnay '03, $15.95, buttery, full-bodied, intense and vibrant, with melon-peach, vanilla and oak to the fore (89) and Show Reserve Cabernet Merlot '98, $23.95, not tasted.
There's also a pair of sparklers: a leesy-yeasty, peachy Chardonnay and a red-as-a-beet-red bubbly Shiraz, pleasantly dry-cola-ish, at $17-$18, awaiting the LCBO's yea/nay. Great party starters, or with turkey, chocolate or a berry dessert!
The Show Reserve wines are made on a small scale at the original Hunter Valley winery, using open fermenters and an ancient basket press.
Being an Aussie, chief winemaker McKinnon, who has also worked in California, Germany and Italy, has good things to say about screw-caps: "Corks only ruin wine!" he contends, and predicts that 80% of Australian wines will be sold in screw-caps within a decade. "It's happening now, starting from the top of the range and moving down."
Progressive thinking from the man running "the cradle of Australia's wine industry". Company literature says: "Tested for more than four decades, the screw-cap closure is a bonded circle of foam and foil which creates a perfect seal, eliminating the chance of a spoiled or corked wine. The seal also enhances the wine's longevity by allowing it to mature at nature's rate, to show its true varietal characteristics and achieve its full potential."


Cuvaison: Now An Estate Winery
It's a good news story! Highly regarded Napa producer adds terrific estate vineyard with great terroir, builds new winery, focuses on growing all its own fruit to maintain quality and consistency – and keeps prices down.
In 1998, Cuvaison purchased the spectacular 170-acre Brandlin Vineyard on the gravelly, well-drained soils of Mt Veeder and in 2007 will release 600 cases of an icon Cabernet called Brandlin, in the $70-$80 range.
Meanwhile, Cuvaison continues to offer great-value Napa Sauvignon Blanc, Chardonnay, Merlot, Pinot Noir and Cabernet in the $25-$50 bracket from its cool-climate 400-acre Carneros property, from Mt Veeder, Howell Mountain, St Helena, Rutherford and Stag's Leap. The Cabs are vinified at Cuvaison's northerly, much warmer Calistoga winery and the Pinots/whites (93% of production) 40 miles south at the cool new Carneros winery with all its bells and whistles. Wines of power and finesse, they're in Vintages and the Classics Catalogue, and through Prevedello & Mathews, 416/979-9153.
Jay Schuppert, visionary prez of Cuvaison, and winemaker Steve Rogstad, ex-Clos Pegase, know the (very expensive) local turf well. "Land values are $200,000 a planted acre where we are, $120,000 in most of Napa, and our mountain vineyards are expensive to work, but we're in this for the long haul."
Cuvaison is owned by a Swiss family who give Jay plenty of freedom as long as he finances the improvements out of cash flow! Production is 55,000 cases although the new winery will help deliver up to 70,000.
The wines and approximate prices:
Sauvignon Blanc '04, $24.95: tropical peach, pear, guava aromas and a zippy core of limes, grapefruit and orange zest (87).
Chardonnay Carneros '03, $29.95: white peach, ripe apple, and nectarine on the nose, citrus, vanilla, melon and peach on the palate (88).
Chardonnay Estate Selection '03, $39.95: peaches, almonds, nectarines and grilled toast slinking into key limes, melon and ripe pears (87).
Pinot Noir Carneros '03, $31.95: aromas of raspberry and smoky cherries with a hit of damsons, Earl Grey and orange zest on the finish (89).
Pinot Noir Estate Selection '03, $49.95: elegantly black cherry, spice and orange blossom with a palate of wild strawberry, black and red plums and menthol (91).
Cabernet Sauvignon '01, $43.95: lush and plush with a pure blackberry-boysenberry fruit rush and a spine of toasted new oak with hints of cocoa, cassis and sage (92).
Please take me back to the top of the page!